Visitors
Grim's Dyke Golf Club can be found bordering Middlesex and Hertfordshire just 15 mins from the A1, 8 mins from the M1 and just 25 mins from Heathrow.
All visitors are expected to play to a reasonable standard, have an understanding of the etiquette and rules of the game and comply with the club's dress regulations.
Visitors can book online at the top of the website or check availability and book a tee time by contacting the Pro Shop on 020 8428 4539.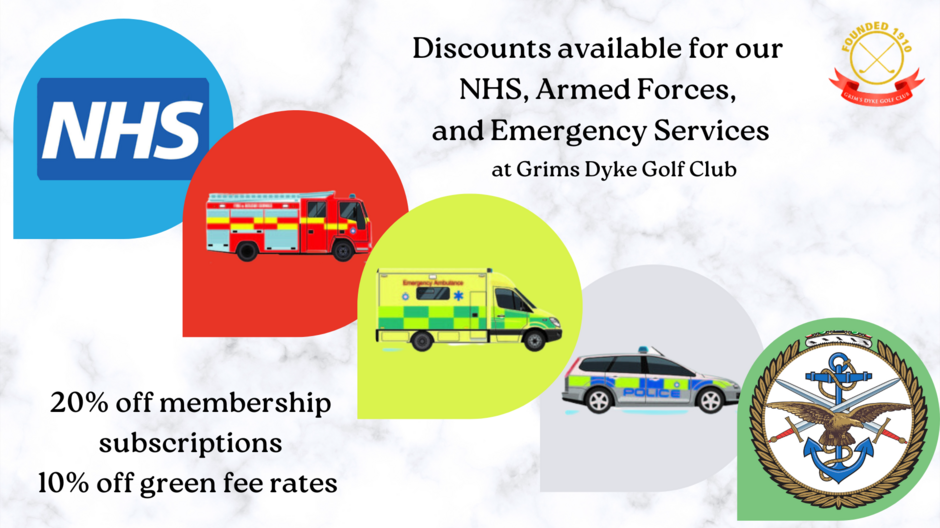 After your Golf why not enjoy a sandwich and a drink on our terrace or have dinner in our dining room.
If you are looking for somewhere to hold a party or social event we have a number of rooms of different sizes to match your needs. Further information can be found on the Venue Hire Page.